OCTA UV-SYSTEM
Specialized UV-C Radiation Disinfection System
INNOVATION IN THE AREA OF SAFETY
We think systematically about health protection and microbiological safety. That is why we created the OCTA-UV-SYSTEM solution.
OPTIMIZATION
<br>
DECONTAMINATION PROCESS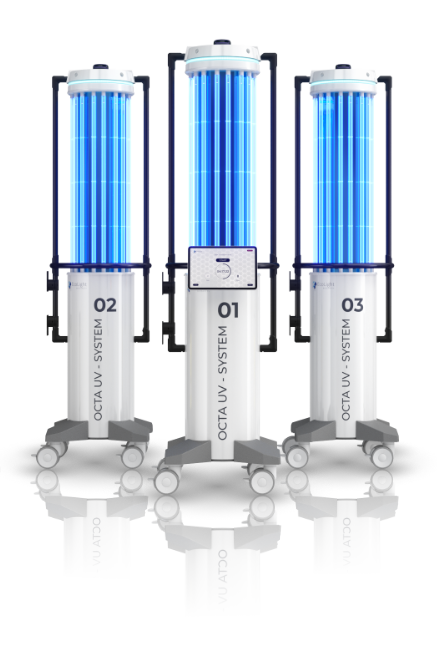 OCTA UV-SYSTEM
A specialized UV-C light disinfection system designed for quick and effective decontamination cycles.
OCTA UV – System consists of three communicating robots, automatically calculating the effective dose of UV-C radiation, controlled by dedicated software.
Radiation UV-C
UV radiation is widely known as an effective method of preventing secondary infections and the spread of pathogens. OCTA UV-System is a technological response to the needs of medical facilities in the field of disinfection and decontamination of rooms.
Recommendations
Temporary National Hospital CSK of the Ministry of the Interior and Administration
Central Clinical Hospital of the Ministry of Interior and Administration in Warsaw, 2021
Michał Ludkiewicz
Coordinating and Supervising Nurse
Summary of the use of robots OCTA UV-System at the Temporary National Hospital at the National Stadium in Warsaw
Neo Hospital - Conclusions from the technological pilot
Hospital in Klinach in Krakow, 2021

Joanna Szyman
President of NEO Hospital
Summarizing the conducted pilot study, attention was drawn to the achieved efficiency, improvement of work ergonomics and environmental friendliness of the method.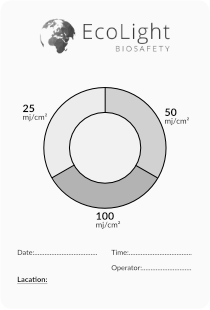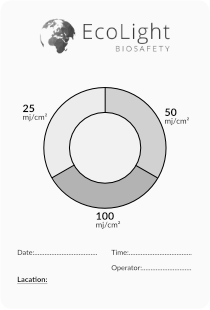 Dosimeters
UV-C
The easy-to-use measuring tool provides real-time information about the disinfection performed. Providing the right dose of UV-C radiation is crucial for effective surface disinfection. The availability of the verification method is extremely important to the overall process.
partnership
For the sake of safety
In early 2020, we initiated testing programs OCTA UV-System in hospital and laboratory conditions. The most important experts in the field of health care in Poland also provided their comments and recommendations.
LET'S BE IN TOUCH
Do you want to know more? Write to us!